For 2022 Furnishing Trends are using Stylish All Natural Rattan and Wicker Furniture
Designers are getting ready for the new year by incorporating at least some natural Rattan and Wicker furniture in every room of the home.
The shiny plastic and man made polymer look is being replaced or at least augmented with the beauty of all natural wood and Cane furniture.
With handmade Rattan furniture the unique curves and styles of the pieces bring out the wow factor in big ways in any room of your home.
At American Rattan the majority of our living room and dining room furniture is custom upholstered with the customers choice of fabrics. And our
Classic Rattan and Braxton Culler lines are also stained according to the customers preferences. This means you can choose any of our furniture
you prefer and customize it to fit perfectly into your living spaces.
For some good news on ordering, Mark Mosher, the founder of the company advises that as of this date 12/29/21 ships are beginning to get into
port again and unloading those long awaited containers from the Philippines and Indonesia containing tons of Rattan and Wicker furniture. This is truly
great news as the wait time in 2021 has been 6 months or even more as the supply chain came to a gut wrenching standstill for so long.
The Callaway shown here is a great example of Classic Rattan's high quality manufacturing process. Choose your own stain and fabric! A matching dining set is also
available.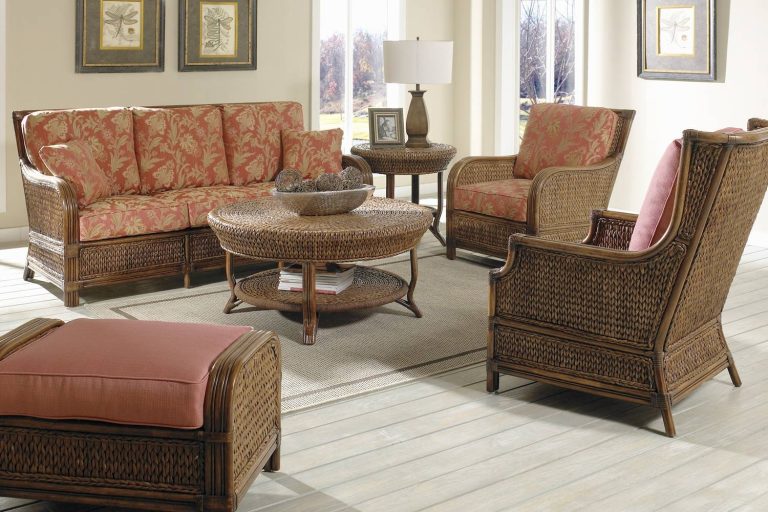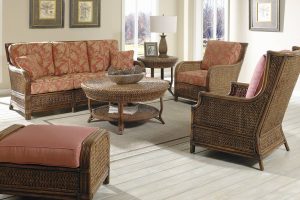 Tropical and Coastal Style Dining Sets Superstore
For Dining Sets take a look at our Alexander & Sheriden sets with Matching Barstools – The Bridgeport as shown below comes in the
Pecan stain as shown and also the Driftwood stain that might be described as a Whitewash. Alexander offers some fantastic fabric
options so you will be able to blend the furniture right into any room of your home.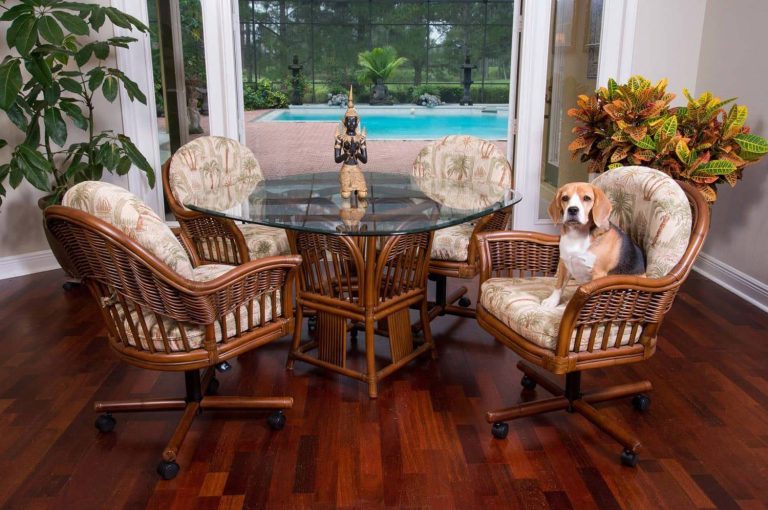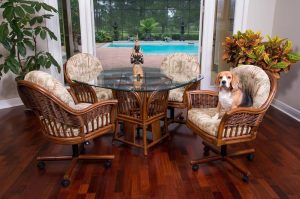 A Favorite Store for Tropical and Coastal style Wicker Bedroom Collections
The options are endless as you browse so many beautiful Wicker and Rattan bedroom collections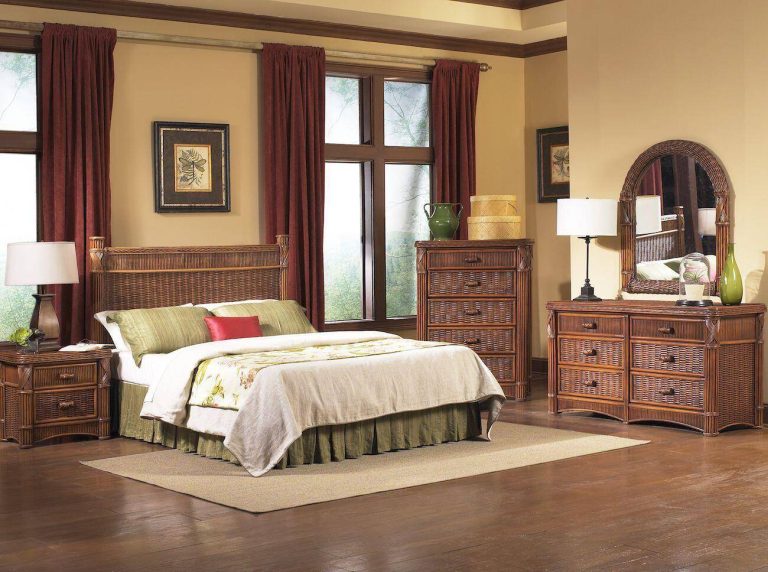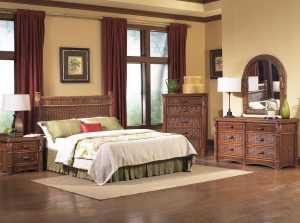 10% OFF ALL FURNITURE SETS AND ITEMS – Use coupon code: RATTANMAN10
I hope you enjoyed reading this article and it gave you new ideas for furnishing your bedroom.
by Mark Mosher, aka, "RATTANMAN(TM)"