Looking at 5 Ways to Enhance your Home with Wicker Furniture
Today we want to explore 5 different areas of your home where incorporating Wicker furniture or accent pieces can be a great decorating tool.
It Doesnt Need to be All Encompassing
Selecting one or maybe 2 Wicker pieces for a room can be more than enough to create a rustic vibe. For example a wicker plant stand in a corner looks great with a leather contemporary sofa set. When your designing a room Wicker can make excellent accent pieces that provide character and a more comfortable and inviting feeling.
Furnishing Your Sunroom and Living Room
Sunrooms and living room sets made out of indoor Wicker or Rattan can add so much beauty to your room. But, buying a complete set of sofa, loveseat, lounger chair or rocker can be a very expensive venture. So unless you have the budget for such an expense, adding Wicker pieces of furniture is a great alternative to buying a complete set. Consider your convenience tables such as coffee and end tables to be made from all natural Wicker or Rattan. These rustic looking tables look fabulous in front of contemporary leather or cloth seating furniture and really make any room much more inviting at the same time.
A great example of how incorporating one Wicker chair in a set of contemporary style furniture enhances the warmth of any room.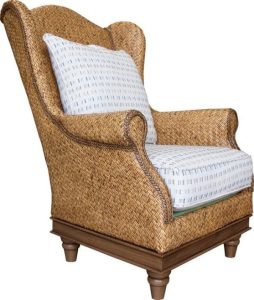 Using Wicker Decorations
Many times a room can benefit from just a few Wicker related decor items. Wicker wall art and handicrafts are one example of incorporating handmade art into your living areas. So when your budget doesnt allow you to buy sets of Wicker furniture think of using Wicker ornamentation. tiny woven vases, hampers, storage baskets, rattan cup coasters, etc. can satisfy your style for Wicker Furniture. This delicate wicker accents square measure excellent within the room, laundry space, and feeding space.
Try Painted and Colored Wicker
The wonderful thing about natural Wicker and Rattan furniture is that it can be repainted or stained to give you a completely different look. Of course, that makes Wicker furniture one of the most sustainable types of furniture because it cam always be adjusted in color to blend with your current designs and rooms. Many manufacturers like Classic Rattan and Braxton Culler also offer great color selctions for any Wicker and Rattan furniture offered in their catalogs. Painting your own Wicker furniture gives you the best options to liven up and restore any look for any room of your home.
The One Style Option for Wicker and Rattan
We've covered the gambit on how to add touches of Wicker and Rattan to a room but how about doing the entire room in Wicker! This can be a great idea when you have the budget available to be able to furnish a dining room or living room in all Wicker and Rattan furniture. Many homes in the southeastern U.S. and Florida choose Wicker and Rattan for their 1st choice in home furnishings. Achieving that Florida and Tropical feel is something every Floridian loves and is even proud of because it shows off that unique tropical lifestyle.
Here is the perfect Florida style dining set made completely of all natural Wicker and Rattan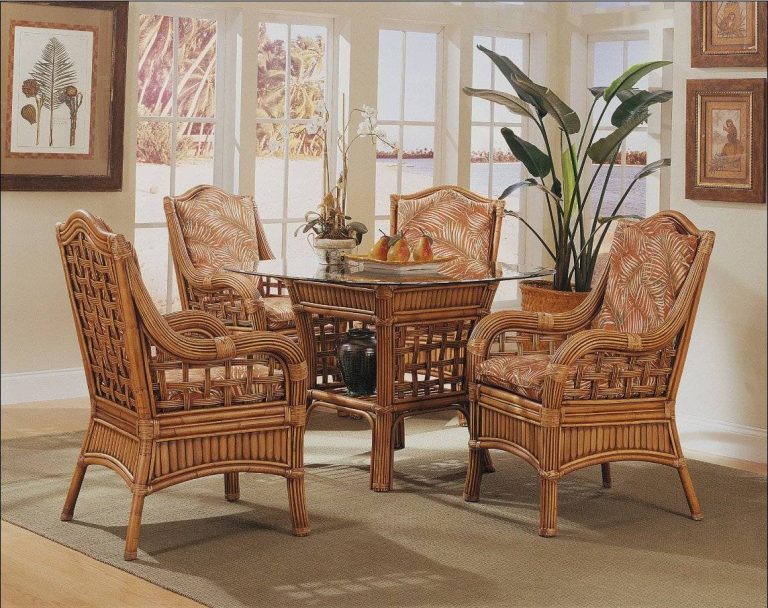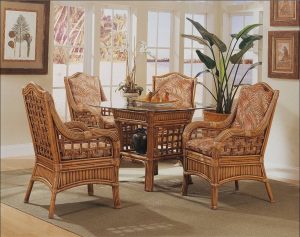 TAKE 12% OFF WITH COUPON CODE: RATTAN12

or CALL OUR EXPERTS AT: 1-888-265-4695
I hope you enjoyed reading this article and it gave you new ideas for decorating your home.
by Mark Mosher, aka, "RATTANMAN(TM)"