Make your Home Warmer this Winter by Updating these 3 Rooms
By adding a more rustic and soft decor you can give your home a warmer more inviting atmosphere. And no furniture does this transformation better than Rattan and Wicker.
There are 3 rooms in your home that can be transformed into a warm and tropical look that is just more inviting and exotic looking. These rooms are the master bedroom,
living room or family room, and your dining room or kitchen.
MASTER BEDROOM
Your bedroom could be described as the most important room of your home. You come here to rest and sleep and escape all of the hustle and work of your day. This room
should be very inviting. It should also be a warm feeling place during the winter months to help you escape the cold. Rattan and Wicker furniture do a better job of creating
this feeling of warmth over any other style of furniture. By adding this type of furniture you can also create a tropical and exotic vacation feeling which is a great getaway room
in the middle of any cold winter day.
The New Malibu Wicker Bedroom Collection by Seawinds Trading is a great example of warm, tropical feeling, furniture for any bedroom of your home. And during a cold
and dark winter no room could be more inviting than a room with a tropical essence to it.
Malibu Tropical Style Bedroom Set by Seawinds Trading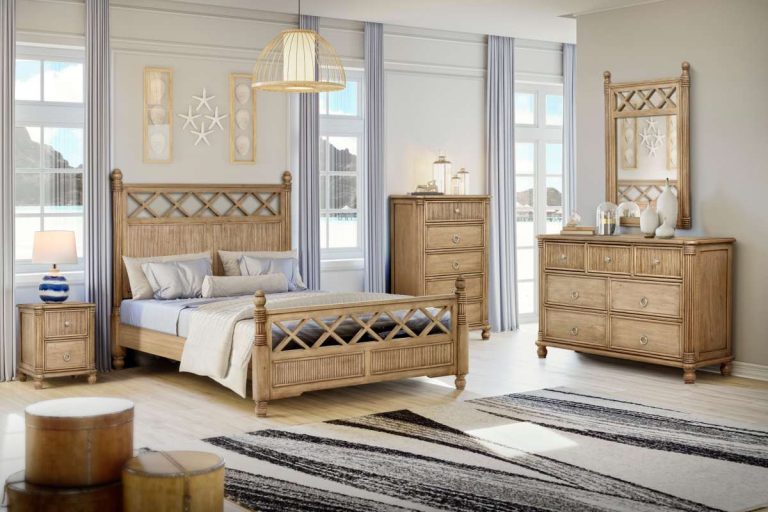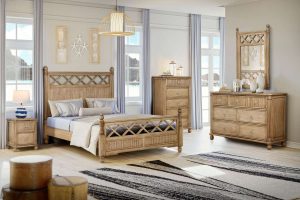 LIVING ROOM OR FAMILY ROOM
These rooms are used to gather with family and guests. People love the warmth and closeness of a rustic and even tropical style room. Its just more fun to join loved ones
in a warm and tropical setting when gathering, watching football on TV, talking, and just having fun. American Rattan offers a huge selection of this type of rustic and tropical
Rattan and Wicker seating furniture. This is very deep seating, high quality furniture, where you can select your own fabrics from a huge selection of different styles and patterns.
The CONGO Living Room collection is a great example of warm, exotic furniture, used to warm up any family room in cold, winter months of the year.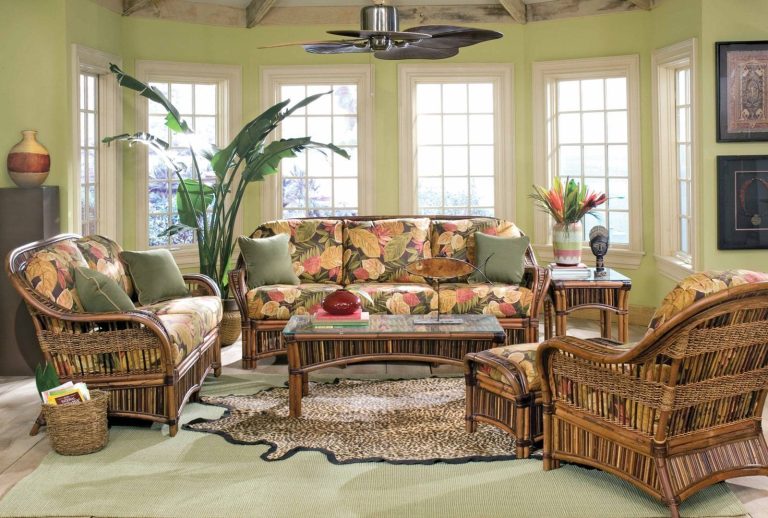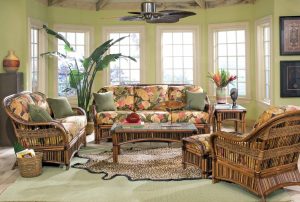 DINING ROOM OR KITCHEN
The dining room and kitchen is where we gather with loved ones and friends to eat and talk. When you consider all the time spent around a dining room kitchen table its probably
the most used room and furniture of any room in your home. When its a tropical and exotic space its warmer and even more inviting. Some people might even describe a dining
room as their Florida room because so many people in Florida decorate their homes with Rattan and Wicker furniture.
The PACIFICA DINING SET is a wonderful example of warm, and Rustic wood and wicker furniture. Plus, it comes with so many options and fabrics to choose from.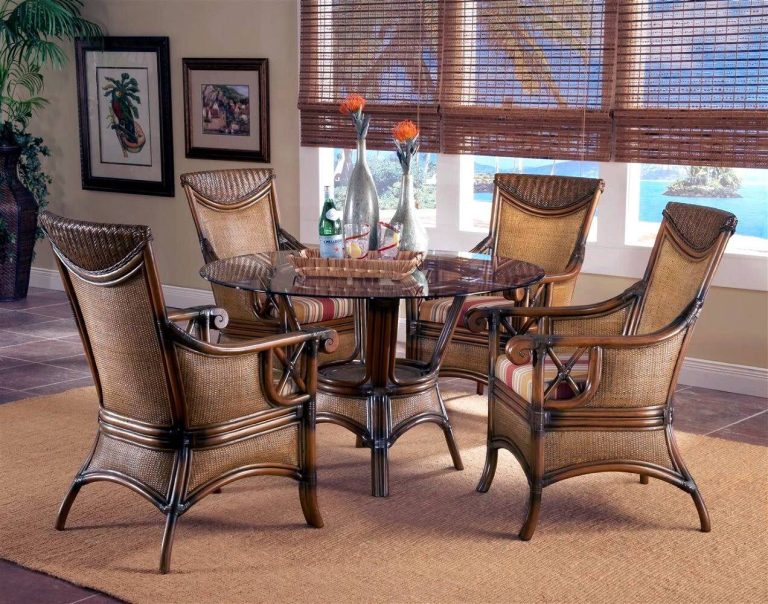 I hope you enjoyed reading this article and it gave you new ideas for decorating your home.
by Mark Mosher, aka, "RATTANMAN(TM)"
12% OFF AND FREE SHIPPING TO ALL 48 CONUS STATES – USE COUPON CODE: RATTAN12