Coastal and Beach House style Bedroom and Sunroom furniture can completely change your surroundings. You can even feel like your
on vacation when you still need to go to work the next day. Our Santa Cruz Bedroom Furniture and our Palm Harbor collection can just
change your outlook on life! And that is a thought and idea that is worth exploring!
Santa Cruz White Wicker bedroom collection is traditional coastal style bedroom furniture. It is made of all natural wicker over a solid wood frame. Its very affordable for such high end looking bedroom furniture.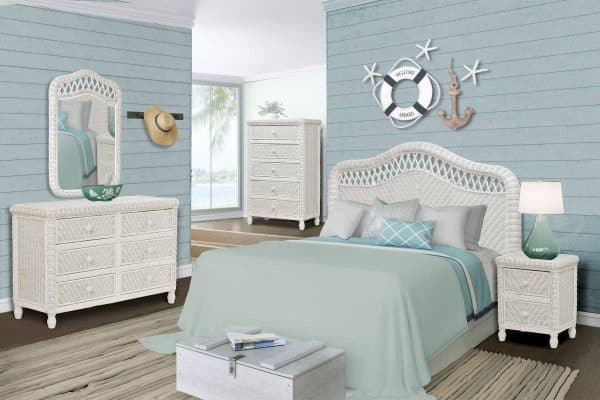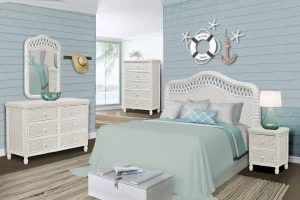 The Santa Cruz Collection offers a wide variety of pieces to accommodate many needs. This group features hand woven knobs, unique weaving pattern, and inset glass tops on the case pieces. It's an attractive product offered at a value price.
A popular office set of furniture includes the Santa Cruz Desk and Chair set.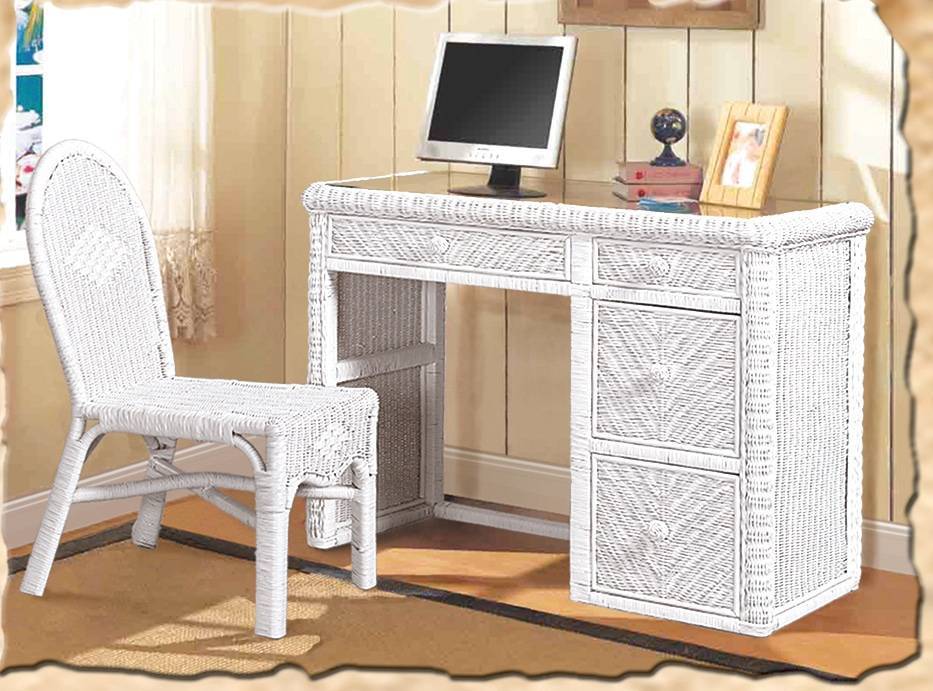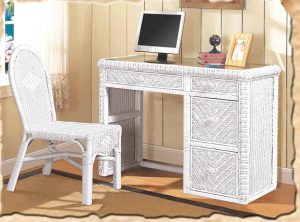 Coastal Style Santa Cruz White Stain Wicker Desk and Chair Set Model B57974 By Seawinds Trading
This high end wicker group that will turn your bedroom into a tropical paradise. Its all quality with steel glide drawers and heavy wicker weave.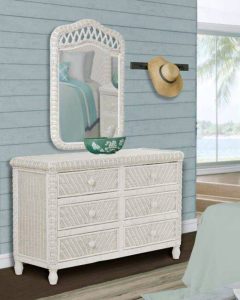 (Unable to ship a single headboard due to oversize costs. Please choose at least 1 other item from same collection)
Palm Harbor Sunroom Furniture in Whitewash
Just as its name suggests, the Palm Harbor celebrates all things tropical with rattan detail resembling palm fronds. Its rich finish and comfortable seating works perfectly for a variety of room settings and uses. Available in deep seating and dining options. The flowing intricately designed Rattan poles are hand made and the work is exceptional. When your goal is a beachy, coastal, style room this collection will be the perfect fit. Plus, all of the living room pieces in white are in stock now. Visit this beautiful, beach house collection at: https://americanrattan.com/?s=palm+harbor+whitewash&post_type=product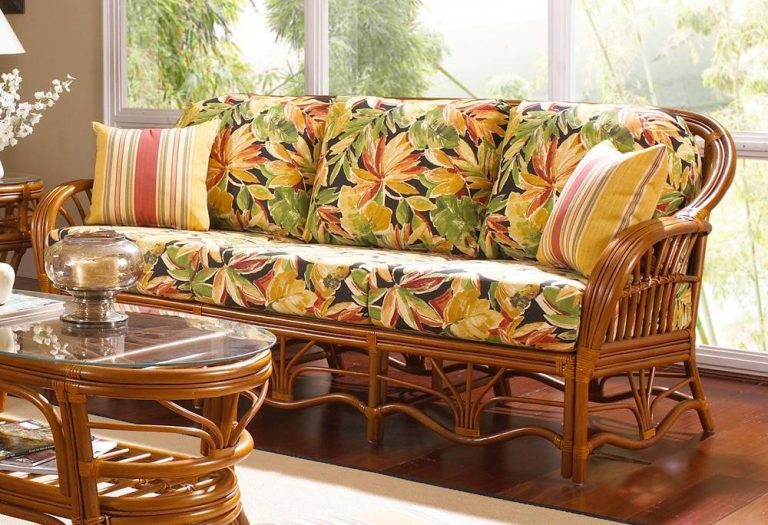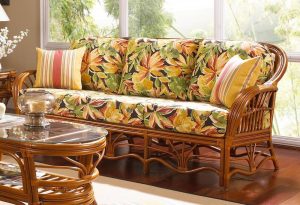 Sturdy natural rattan pole framing with natural peel or leather wrapping. Rattan pole is one of nature's strongest organic materials and is both eco-friendly and highly renewable. The whitewash paint is exceptional and stands out to provide that nautical, island style feel.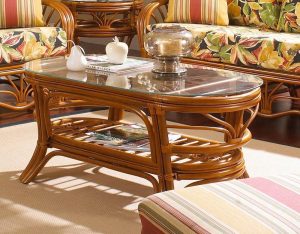 Palm Harbor Sunroom Furniture in Whitewash is the stunning furniture to use for your  apartment, home, VRBO, or guest beach house.
The ratings are all 5 Stars for this gorgeous collection. Call 1-888-265-4695 if you have any questions or use coupon code: RATTANMAN10