American Rattan Provides Florida Style Furniture Ready to Ship Now
For the people affected by the terrible Hurrican Ian we have put together some furniture lines that can ship immediately and are geared for the Florida home. This way those affected by the storm have a source for nearly instant replacement at high discounts. Collection names include include the Islamorada, Carolina, Samoa, Molokai, Tahiti, and Rotunda indoor lines. These collections are excellent with extremely high quality hand-built Rattan and Wicker indoor furniture lines.
THESE FURNITURE COLLECTIONS ARE IN-STOCK, SUPERIOR QUALITY, AND FAST SHIPPING!
For the folks affected by the hurricane and had damages to their furniture, its nice to be able to replace it quickly. Thats what you can expect with the collections shown here FAST DELIVERY! The bedroom furniture ships within a few days of ordering. The upholstered furniture, when ordered in the cushions and fabric as shown on the furniture, your order will ship within 2 weeks. For upholstered furniture that is a fast turnaround. Plus, these Wicker and Rattan collections are the highest quality you can find anywhere giving your home a long lasting, comfort and beauty.
The SAMOA indoor collection is beautiful and high quality hand-built indoor Rattan furniture. A great looking selection of fabrics make it a popular and outstanding choice for the best looking decor.
You can choose from seating, tv cabinets, etageres, and a opportunity to add a variety of matching, and great looking furniture.
SANTA CRUZ BEDROOM FURNITURE (A Great Value)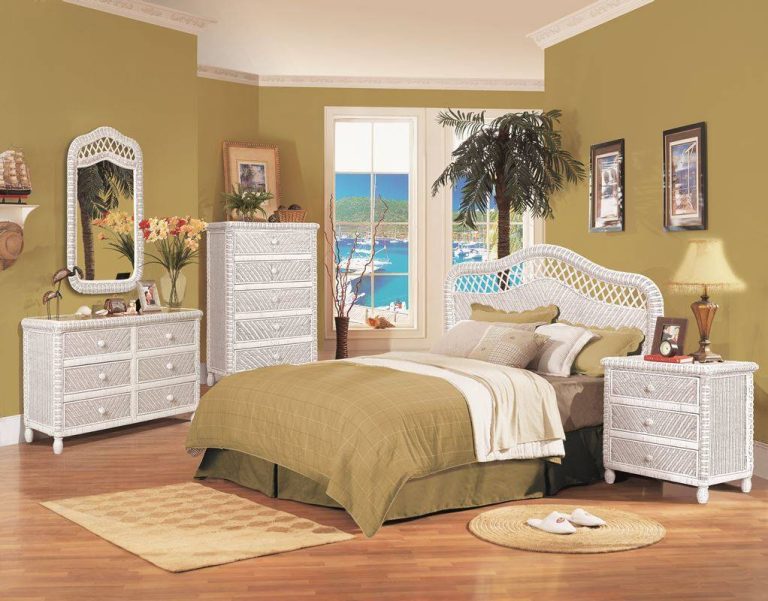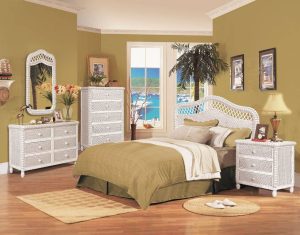 MOLOKAI COLLECTION comes in the natural stain as shown. The seating including sofas, queen sleeper sofas, and recliners are upholstered and the fabrics as shown are available for immediate shipping. Its a fantastic collection to choose for comfort, looks, and fast delivery.
TAHITI with its wide rounded arms and large frames is called the "Comfort King of Rattan furniture". Everyone loves this amazing furniture and you will too. It comes in
the rich, dark, stain as shown and a variety of pieces are available including: chairs, etageres, tv cabinets, and sofas are available.
CAROLINA Rattan Dining Sets and Seating furniture is high quality and very popular on price. Note the way the thrilled customer below matched up Carolina dining chairs
with the beautiful and unique customer supplied table base. There are many items available in this collection including caster swivel dining chairs, etageres, tv cabinets, and fantastic
looking dining furniture.
ROTUNDA is a great value and intricately, high quality, designed furniture. This furniture comes in a variety of styles including upholstered sofas and sleeper sofas all the way to the unique
dining set as shown here.
The ratings are all 5 Stars for these amazing Rattan furniture lines!
12% OFF AND FREE SHIPPING TO ALL 48 CONUS STATES – USE COUPON CODE: RATTANMAN12
Please give our experts a call as needed: 1-888-265-4695
I hope you enjoyed reading this article and it gave you new ideas for decorating your home.
by Mark Mosher, aka, "RATTANMAN(TM)"