New Twist Rattan Furniture
We carry a line of Rattan furniture that stands out from all the other collections. Its called "New Twist" and even though we've offered it for many years it never ceases to amaze me and others on the workmanship that went into building it.
The Rare Beauty of New Twist Rattan Furniture
When a person first sees the New Twist furniture they arent sure what they are looking at. The natural Rattan seems to have been molded perfectly in nature where the Rattan vines seem to have grown and wrapped themselves around each other creating this amazing looking furniture. It looks like it first developed on its own in nature but the feel of the furniture is so smooth and the finish is so well applied. And despite all of these great and unusual characteristics there is a much more interesting and human story to tell behind the creation of the incredible New Twist.
NEW TWIST 4 PC LIVING ROOM SET AS SHOWN includes: Sofa, Lounge Chair, Ottoman, and End Table. This set is now on sale at 12% off! 
There are only 4 sets available at this price so reserve yours today by ordering now.  You will be able to choose your own fabric for cushion from a 
great selection. SALE PRICE AFTER DISCOUNT IS JUST $2811.00 AND INCLUDES FREE SHIPPING!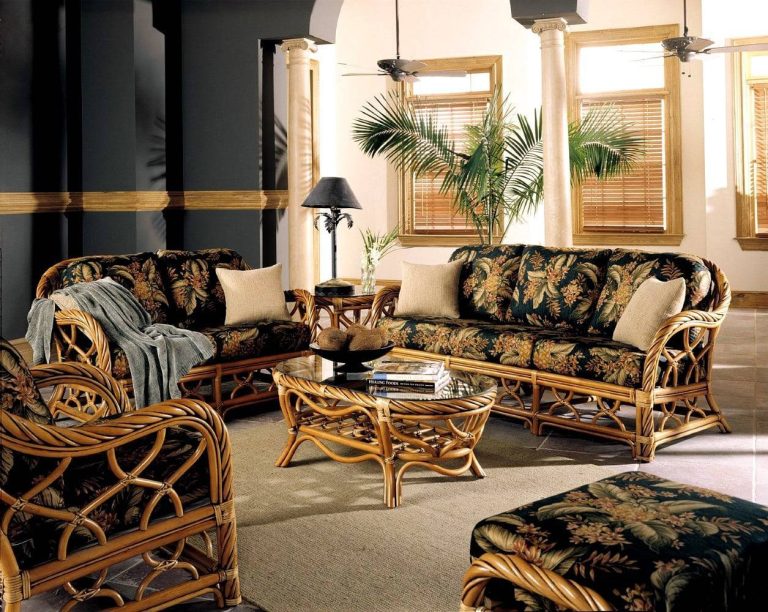 Hand Crafted Masterpiece
The New Twist is made by hand. Its hard to believe when you look at it because a person wonders how could something that beautiful and perfect be made by hand? Lets go into a few of the details on how these incredibly, talented, craftsman build this furniture. First of all Rattan poles are soaked in water in order to make them more pliable. After a certain amount of time the water is heated and thereby making the poles even more bendable. The craftsman can begin molding the Rattan poles into the amazing furniture you see in these photos. Paying excruciating detail to each piece made their love and attention to detail for their craft is evident in the final product.
If you love this furniture and would like to order we only have 4 of the special sets shown above available at this time. We do have plenty more of the sofas and lounge chairs available for purchase if you would like just 1 or 2 pieces from the collection. 
Order as many New Twist lounge chairs as you'd like as we have plenty available. It's perfect for your tropical sunroom or Florida room decor and anyone who sees it will be impressed beyond words. The cushions are very well made and the fabric options are endless!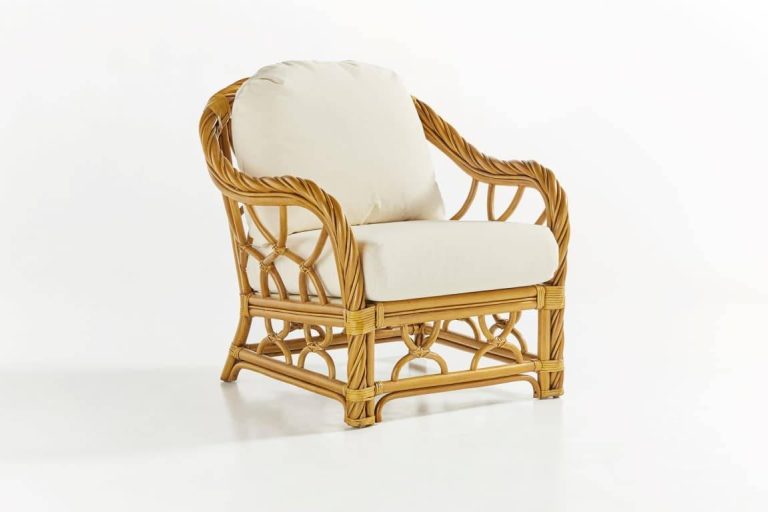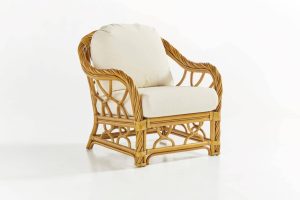 As I end this blog I think you can tell by now that I love the New Twist furniture. Its hard in just words to convey its beauty and the fact that its hand made is fascinating to me. If you decide to take a closer look and buy the limited 4 pc set or the sofa and lounge chairs individually you'll be very pleased with the looks when it arrives. The ratings are all 5 Stars for this gorgeous collection. Take 12% Off using coupon code: RATTANMAN12 –
Please give our experts a call as needed: 1-888-265-4695
I hope you enjoyed reading this article and it gave you new ideas for decorating your home.
by Mark Mosher, aka, "RATTANMAN(TM)"