Looking for the Ultimate in Tropical Furniture Decor? Go to the CONGO
There are various categories of home decor to chose from when furnishing a room in your home. Sometimes it might be a coastal look your after with greys, blues, and white color themes. Other times you might want to pursue the rustic cabin look with lots of natural wood and natural wood grains. One of the more interesting themes to go with is a Tropical style room. And there is a line of furniture that provides the ultimate appeal in that look and its appropriately named "CONGO".
The CONGO conversation collection captures the heart of Africa with its two toned wicker and uneven hand made Rattan patterns.  It will attract favorable attention from your friends who will wonder where you got such a beautiful wicker rattan sunroom set. The CONGO might even be described as a "primitive" group. It uses natural rattan poles as they come from the jungle. Therefore, there are often blemishes and/or discolorations. This is normal and expected. These distinctive markings give this set character and a totally unique look. The smaller materials are called croco and are always of varying sizes and colors and was specifically chosen for their "primitive" look.
Any Room Furnished with the CONGO furnishings will be transformed into a Jungle Oasis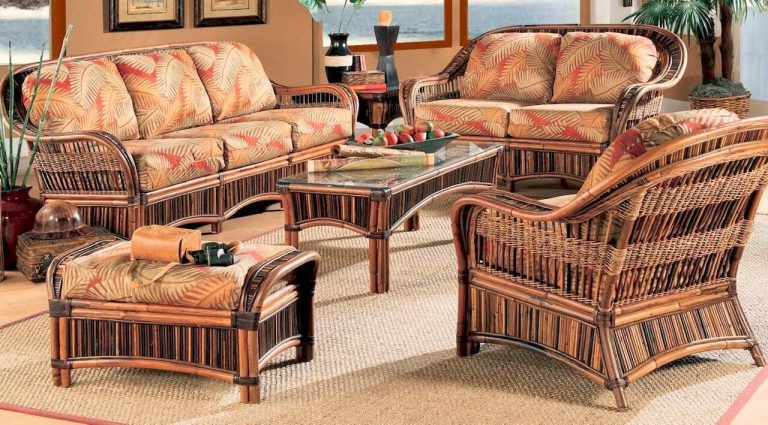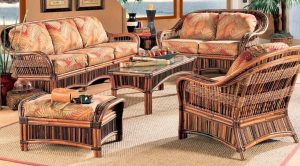 HIGH QUALITY CUSHIONS ARE MADE IN THE USA – When you choose the CONGO line of furniture you will have a beautiful and large selection of fabric patterns and solids to choose from. When you receive your furniture the first thing you will notice is the very high quality of the upholstery work done for the cushions. The quality and comfort are unmatched with the CONGO cushions. They are Made to Order in the USA making this collection an even better choice.
2 PC CONGO SET WITH ARM CHAIR AND SIDE TABLE – The CONGO is the type of furniture that you look at and say to yourself its so unique and cool I want some of it for my home. Even if you can't get a large sofa set you would still like to acquire some of it if nothing more than for a conversation piece.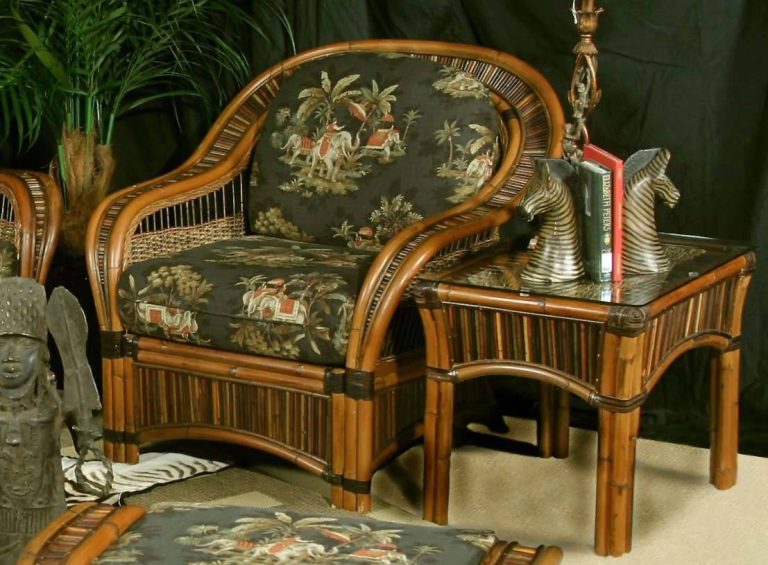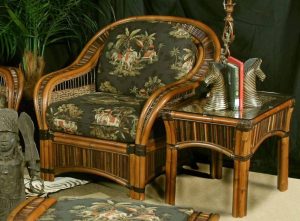 Congo 2 Pc Rattan Living Room Set with Arm Chair and End Table from Spice Island Wicker – Choice of Cushions Made in the USA
CONGO 2 PC SET WITH SOFA AND COFFEE TABLE – Another set with 2 pieces of the Congo is the sofa and coffee table set. This is the ultimate in tropical furnishings for an enclosed porch or sunroom. Anyone who sees your new Congo furniture whether it be family, friends, or visitors will be immediately amazed at how the handcrafted Rattan was built into this incredibly beautiful furniture.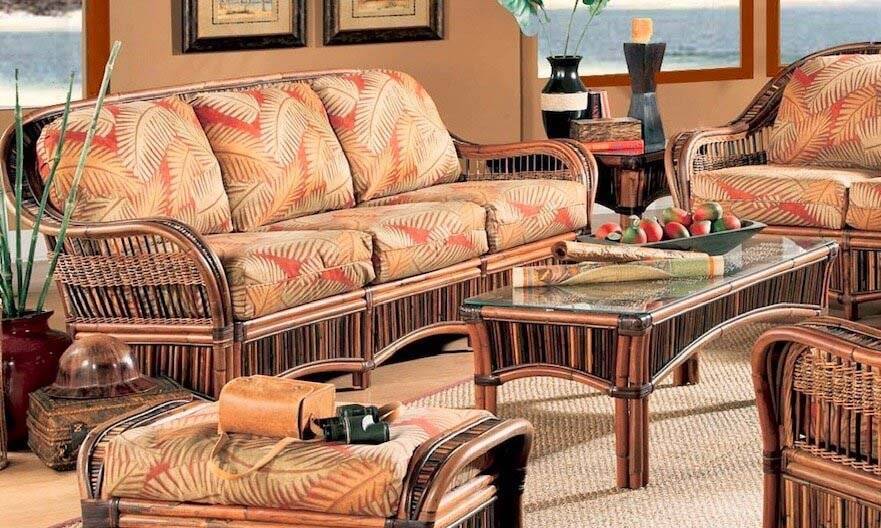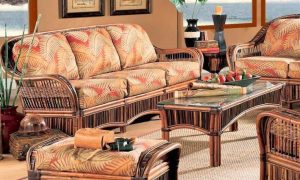 Writing about the CONGO furniture today was a very enjoyable task because I love this fun and Tropical collection of furniture. In addition, the quality and density of the cushions you receive with the Congo furniture make it the most comfortable furniture you will ever own. This furniture is truly an investment and is something that you create and hand down to your loved ones for generations to enjoy.
12% OFF ALL CONGO FURNITURE – Use coupon code: RATTAN12
I hope you enjoyed reading this article and it gave you new ideas for furnishing your home.
by Mark Mosher, aka, "RATTANMAN(TM)"